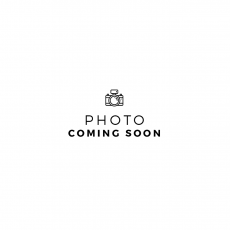 OK, so maybe greed isn't always good. But, if you are developing apartments, you should certainly be greedy when it comes to the management rights. They can be the lucrative icing on your cake … and I'm here to make sure it's all cream!
Hi, I'm Tim Crooks, Resort Brokers Australia. I specialise in the set-up and sale of management rights off the plan. And I'm good at it. My clients, including Aria, Galileo Group, Pelicano and GDL, will tell you that. My best advice is to talk to me about your project early as possible, before you sell a single unit. It can seriously boost your nett return.
Obviously, the sale price of your management rights is important. I'll always go hard to get you the best price. But, it's also vital to secure the best people for the job. I deliver buyers with the skills to secure maximum letting appointments (lifting your price) and to manage the building to a high standard. This is critical, to keep your investors happy and ensure your valuable reputation and development brand are in safe hands.
I know my stuff. So, unlike other brokers, I will prepare reliable income projections for you, vital for feasibility use and to ascertain market value. I'll also review your disclosure statement to ensure your management rights have maximum market appeal and value while giving lot owners the high level of service they expect.
These services would normally cost you thousands with other consultants. But I'll provide expert evaluation and qualified advice free of charge and in good faith, in anticipation of my appointment. So please, get in touch, we'll grab a coffee and discuss your project.
Give me a bell anytime. Or quickly fill out the short form on the right. You'll be very pleased you did.
Notable Off The Plan Sales
Agent Feedback
ARIA Property has had the pleasure of working with Tim on our 3 most recent projects, VINE, Jardin and Austin. Tim is very knowledgeable in off the plan multi-unit residential and his enthusiasm is infectious. He has shown to have a good work ethic and has been very transparent in all of his dealings. ARIA Property Group will continue working with Tim on its upcoming developments.
- Tim Forrester
Managing Director,
ARIA PROPERTY GROUP
Tim is helpful, friendly and passionate about the management rights industry and it is a pleasure to work with such a professional who takes a long term outlook on the industry.
- Michael Kent
Queensland Development Manager,
PELLICANO GROUP