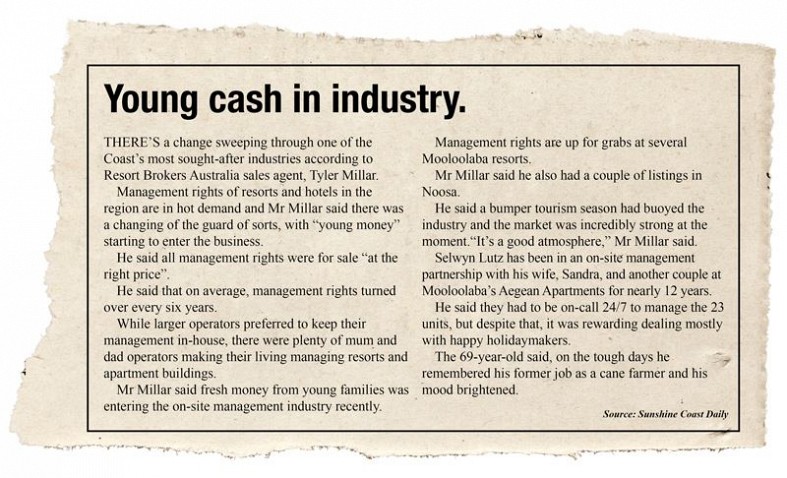 Mon, 10 Apr 2017, Teej Cassidy
Managment rights of resorts and hotels in the region are in hot demand and Mr Millar said there was a changing of the guard of sorts, with "young money" starting to enter the business.
He said all mangement rights were for sale "at the right price".
He said that on average, managment rights turned over every six years.
While larger operetors preferred to keep their managment in-house, there were plenty of mum and dad operators making the living managing resorts and apartment buildings.
Mr Millar said fresh money from young families was entering the on-site managment industry recently.
Management rights are up for grabs at several Mooloolaba resorts.
Mr Millar said he also had a couple of listings in Noosa.
He said a bumper tourism season had buoyed the industry and the market was incredibly strong at the moment. "It's a good atmosphere," Mr Millar said.
Selwyn Lutz has been in an on-site management partnership with his wife, Sandra, and another couple at Mooloolaba's Aegean Apartments for nearly 12 years.
He said they had to be on-call 24/7 to manage the 23 units, but despite that, it was rewarding dealing mostly with happy holidaymakers.
The 69-year-old said, on the tough days he remebered his former job as a cane farmer and his mood brightened.