Introducing...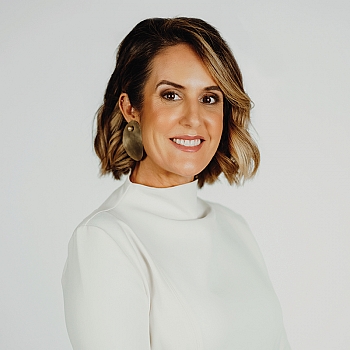 Carla Cook
Director of Marketing and Strategy
Nationwide
"Marketing is the cornerstone of what we do. My earlier career in design and advertising, here and abroad, gave me great depth of experience across all creative and marketing disciplines. So my role with our family company gives us a real edge in terms of in-house marketing expertise and resources."
Carla completed her degree at Queensland College of Art in 2002 majoring in Graphic Design. As a rookie she found herself working for a small agency retained by Devine Homes and Projects. For two years she cut her teeth compiling brochures, press adverts and logos for new developments.

In 2004, the yearning to see the world beckoned and Carla found herself in London struggling as a freelancer; working for numerous agencies in Soho. She worked on a variety of design projects, some more interesting than others.
Eventually after persistence and lots of hard work she found herself working for an experiential marketing agency. This was quite a departure from sitting in front of a Mac until the wee hours working on a job that was due yesterday! She managed numerous large national experiential campaigns for many blue-chip brands including Pepsi and Dove and by the time she left Impetus Communications three years later she was a Senior Account Manager and had overseen a complete rebrand for the company.
After that Carla worked briefly as an Account Director for Playstation Europe's preferred 'below the line' agency. This gave her an insight into rolling out campaigns, not only nationally, but across the world, and diversified her skill set.
Before heading back to our sunny shores Carla worked at a quirky agency on Carnaby Street called MADE in Soho. This was a wonderful experience working in a highly creative environment on fantastic brands including Microsoft, Red Bull and Diesel.
After eight years away working for agencies, Carla decided to go 'client side'. Drawing on her experience gathered overseas she commenced a very different role in managing the marketing department at ResortBrokers, the company that her father had nurtured since 1985. She manages all aspects of marketing for ResortBrokers including our online digital strategy as well as our very popular Informer magazine which she designs and edits.

"I love the autonomy of being my own client and the creative freedom that affords me". Carla says. "The ResortBrokers brand offers the best of both worlds, we have heritage and experience but we also have renewed enthusiasm and youth. Our team is constantly striving to make the company and the brand fresh and relevant. It is a very exciting time to be with ResortBrokers".
Are we friends yet?
Follow me ...