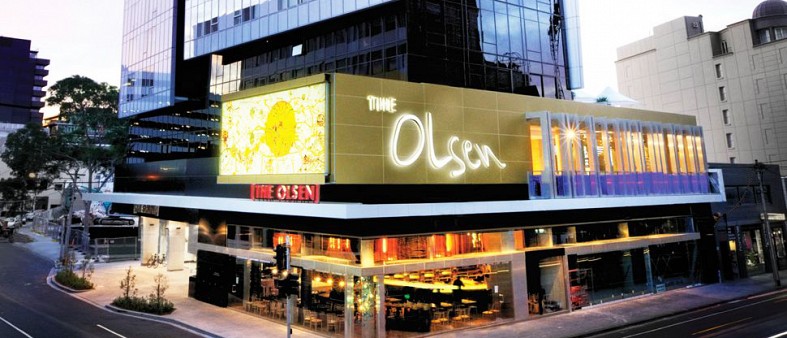 Tue, 08 Aug 2017, Resort Brokers Australia
The sale announced yesterday (Aug 7, 2017) of the Art Series Hotel Group to Mantra Group for $52.5 million was negotiated by national specialist accommodation property agency, Resort Brokers Australia.
After being approached by Mantra, Art Series Hotels founder, the Deague Group, engaged Resort Brokers exclusively to negotiate the off-market deal because of the agency's specialist expertise in accommodation leasehold businesses and management rights.
The sale was handled by Resort Brokers' agents Trudy Crooks and Tim Crooks.
It will see seven luxury hotels (more than 1,000 guest rooms plus a number of conference and event facilities, restaurants and luxury hotel-style amenities) added to ASX-listed Mantra Group's existing portfolio of 128 properties under management across Australia, New Zealand, Indonesia and Hawaii.
Mantra has confirmed the sale, which includes leasehold and management rights to the four and five-star hotels, as well as freehold title to key commercial lots, reception areas and offices, and the prestige Art Series brand, was struck at approximately $52.5 million.
The seven hotels are: The Cullen, Prahran, The Larwill Studio, North Melbourne, The Olsen, South Yarra, The Blackman, St Kilda Road, and The Chen, Box Hill, (set to open in November 2017), all in Melbourne, The Johnson, Spring Hill, Brisbane, and The Watson, Walkerville, Adelaide.
"It has been gratifying to play a key role in what is an historic event in Australia's changing and growing accommodation landscape – the passing of one premium hotel brand to another home-grown hotels success story," Tim Crooks said.
Trudy Crooks hailed the innovative success story the Deague Group began when they opened their first Art Series Hotel, The Cullen, in 2009.
"Art Series Hotels, thanks to the drive and creativity of the Deague family, has grown into a very influential, high profile brand showcasing Australia's finest contemporary artists.
"That revered brand will be retained by Mantra Group which, now with 135 properties, is our largest Australian-owned and locally-based hotel operator," Ms Crooks said.
The Art Series acquisition by Mantra is expected to settle in late 2017, he said.
FURTHER INFORMATION: Trudy Crooks, Resort Brokers Australia
Mob: 0477 882 210 Email: trudycrooks@resortbrokers.com.au
Tim Crooks, Resort Brokers Australia
Mob: 0422 208 450 Email: timcrooks@resortbrokers.com.au