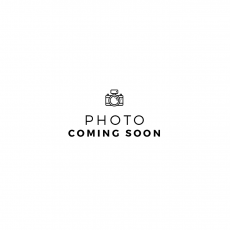 值得信賴的中介公司展現增長機會
與其他中介公司相比,Resort Brokers Australia在酒店式公寓及物業管理行業內有更多的專業經驗。
自1985年以來,我們一直是行業市場的領軍團隊,專業出售物業管理權、汽車旅館、酒店、服務式公寓、背包客旅館以及度假村管理權等。
我們的中介遍布澳洲全國,我們的出售數量始終高於其他任何代理公司。作為管理權行業的領軍團隊,我們致力於倡導並推進此行業的繁榮和穩定。我們珍視誠實與誠信,並努力勤懇地幫助客戶實現目標。我們的宗旨是與客戶建立持久的合作關係,以協助你們達到長遠的繁榮與富足。
Jane Fang 女士: 一位敬業的中文聯絡中介
Jane Fang女士很多年前從中國移民到澳洲,並很成功地經營自己的生意和人生。如果您有意在澳洲找到回報豐厚的投資,Jane可以為您提供極富價值的協助和見解。
Jane的學歷背景是化學工程,移民澳洲後她從科學界轉行為銷售和做企業業主。在旅遊銷售業工作了一段時間後,她創辦了自己的進口和批發生意。在2012年賣掉生意之後,她進一步拓寬自己的知識技能,進修學習商業課程,並在社區做義工教授語言。Jane在其後作為中文聯絡中介加入Resort Brokers Australia.
"我是1990年移民到澳洲的,對於找到值得信賴的中介指引這一重要性是深有體會的,因為優秀的中介可以引導新移民一帆風順地安居新家園。Resort Brokers Australia是一家誠實可信的家族企業,我很高興能供職於此公司,很高興能夠在利潤可觀的物業管理權及觀光住宿經營權行業為華人社區服務,向華人社區提供及時而可靠的買賣機會和信息。"
Jane Fang
中文聯絡中介
郵件: janefang@resortbrokers.com.au
手機: 0402 399 613
微信: JaneFang12
(照片)
Related Listings
Agent Feedback
We found your agents, Jane Fang & Paul Mueller from Resort Brokers to be extremely confident with the work they provided to us regarding the purchase of Gold Coast Outlook 3. I would highly recommend them to anyone that should ask us about our dealings with Resort Brokers and their agents. We would definitely use them again should the opportunity arise for us to purchase something else in the property management industry.
- Pamela & Neville Taylor
Vendor,
Gold Coast Outlook 3
Recently my wife and I purchased a management rights business through Jessica and Jane. From the first contact with them, we were kept completely informed and received first-class treatment. When things needed to be chased up Jessica and Jane were always on the job, working with ourselves and the seller. I would recommend Jessica and Jane to anyone who wishes to market their business or to a buyer in the market for a new venture.
- Leo & Venus
Buyer,
Tea Trees Calamvale
A huge thanks to Jane Fang for selling my business. The sale of this property was a particularly lengthy affair, during this time Jane always remained positive & focused towards the end result. I felt very comfortable and confident in having Jane as my agent and would gladly recommend Jane to anyone thinking of selling their MR business.
- Julie Lowrie
Vendor,
Grove on Grand