Introducing...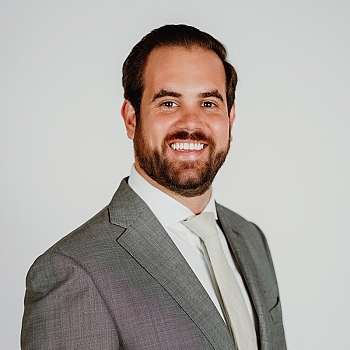 Tim Crooks
Director of New Developments
Nationwide
Tim Crooks, or "Crooksey" as his mates call him, has been with Resort Brokers Australia for over 7 years. Tim is the first person in the company to specialise in 'off the plan' management rights sales. He does not cover a specific area, rather he services property developers throughout Australia. He has had particluar success in inner city of Brisbane, Sydney and Melbourne and is excited by future off the plan opportunities in more regional areas.
With a passion for marketing, Tim studied Graphic Design at college. Nonetheless, he always knew that sales was in his blood. Shortly after completing his studies, he started his career with Resort Brokers Australia selling management rights in Brisbane. He had a great degree of success servicing an area that covered South Bank, West End, Kangaroo Point, Bulimba, Fortitude Valley, Teneriffe and New Farm. After selling over 40 traditional management rights over a four year period, Tim realised that 80% of his listings were off the plan and that he was naturally gravitating towards this exciting part of the industry.
Tim's passion for new developments and his eagerness to be a part of Brisbane's rapidly changing skyline has been clear for several years. With numerous recent and significant off the plan sales under his belt, and ever-strengthening relations with Queensland's development community, Tim is now in a position to focus solely on this exciting sector. Some of his recent off the plan sales include Arena by Galileo, Soda by GDL, Vine & Austin by Aria, Glass Factory by Turrisi Properties and 111 Quay Street by Kilcor.
Tim explains that the demand for off the plan management rights is exceptionally strong. 'The onus now is really on the buyer to show a developer that they are the right person for the role. Although price is important, it is not the only factor'. As developers are seeking to sell their stock primarily to investors, they want to make sure that their buyers are looked after long into the future. After all, their reputation and future sales depend on it.
As such, an experienced manager who is able to secure all letting appointments and fill the units with quality tenants in an efficient and timely manner is critical. With over half a dozen large OTP developments constantly in Tim's pipeline, new opportunities are always just around the corner. If you are an experienced operator and would like to learn more, Tim would love to meet you.
© Copyright
Notable Off The Plan Sales