Introducing...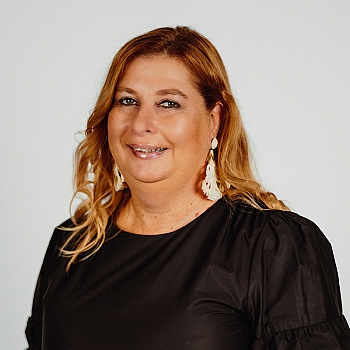 Christine Retschlag
Content and Communications
Nationwide
""For me, It has always been about telling great stories. A love of writing led me to an incredible career in journalism which has taken me around the world blessed with the privilege of meeting ordinary people with extraordinary tales, staying in exotic resorts and Outback pubs, and uncovering amazing tales. At the heart of every industry are its people with great yarns just waiting to be uncovered.""
With a love of words and fascination with the way the world works, it was inevitable that Christine would become a journalist. The Queensland-born journalist began her career at the Gold Coast Bulletin more than 30 years ago where she learned the essentials to great journalism, writing about everything from property and real estate to court, politics and social issues.
Armed with her journalism qualifications, Christine went on to work on Hong Kong's South China Morning Post before moving to London where she worked on a series of daily newspapers also in the News Ltd stable, before returning to Brisbane where she became the Tourism Reporter on The Courier-Mail.
Rapidly falling in love with the tourism industry, Christine jumped at the chance to work at Tourism Queensland with a team of journalists in a vibrant and energetic marketing department, where she quickly picked up the marketing and communications tricks of the trade.
In 2004 she took the leap into freelance writing focusing on everything from property and real estate to the mining boom and travel and tourism. In 2010, eager for a brief break from Brisbane, she accepted a one-year contract with INK publishing in Singapore as Editor of Tiger Airlines' inflight magazine – Tiger Tales – for both the Asian and Australian markets.
She returned to Australia in 2012 refreshed and ready to renew her love affair with the Queensland capital as well as travel, tourism and property journalism, writing for such publications as Australian Property Investor, The Australian, News Ltd Escape, and The CEO Magazine, all while frantically travelling the world, staying in everything from five-star resorts in Mauritius to one-star pubs under 1000 stars in the Australian Outback.
Combining her love of writing with her passion for the accommodation industry, her new role as Content and Communications Manager at ResortBrokers is the perfect fit for this journalist.
When not booking nights away in glitzy resorts, or pulling up at an Outback motel, you'll find Christine happily lazing on the back deck of her 1920s Queenslander cottage in Brisbane with a glass of red or a cold beer, with her possums, kookaburra, and her resident carpet python who makes the occasional cameo appearance.
Are we friends yet?
Follow me ...