Featured Agent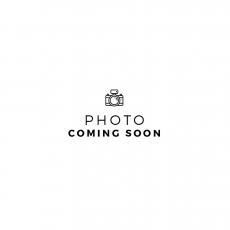 Damien joined Resort Brokers with extensive industry experience gained during 10 years operating his own 40-unit accommodation business in Noosa on Queensland's Sunshine Coast. This will be of tremendous benefit to both sellers and buyers, as he has seen the industry from both sides of the fence.
While Damien loved his time in Noosa, the call to return to his home state of Victoria was strong. So he welcomed the opportunity to work with Resort Brokers Australia looking after the suburbs of Melbourne and the north-east regional areas of Victoria.
Prior to his stint in resort operations, Damien had spent 15 years managing his family's jewellery business, in both manufacturing and retail roles. His marketing and managerial skills took that business from a small corner shop to a thriving, innovative enterprise.
Damien's wealth of experience, strong sales and marketing background and proven relationship-building skills will ensure he is relied upon as a valuable advisor for both vendors and buyers. He has a straight-forward approach, and is always determined to provide the best service experience for all.
Damien is a passionate AFL fan, following the mighty Bombers, loves all sport, and enjoys a quiet beer and spending time with his gorgeous family.
Agent's Listings
Agent Feedback
We have high respect for Resort Brokers for professionalism and Damien upheld this with his approachable manner, fantastic communication and above all selling our business within 3 months. During the time until settlement Damien was always in contact with us and also following settlement. We would certainly recommend Damien & Resort Brokers.
- Damien & Louise Robinson
Vendor,
Best Western Stagecoach Motel
Damien, we cannot thank you enough for all your assistance helping us to sell the lease at Healesville Motor Inn. We know at times this was hard going but you stuck with it & us until we finally sold. Thank you also for keeping us up to date & always returning our calls or emails promptly. Your support during this time was invaluable & much appreciated.
- Barry & Shelly McMullen
Vendors,
Healesville Motor Inn
It is with much pleasure that I confirm my satisfaction with the services of Resort Brokers and in particular Mr Damien Loorham. Damien's relaxed and honest approach immediately caught my eye and I knew that any purchaser he worked with would also experience, but more importantly appreciate, his approach. He is a man of considerable skill and integrity. Damien's communication throughout the whole process from authority to settlement was most professional and he could always be contacted, remaining within easy reach. I have absolutely no hesitation in recommending Damien's services to anyone seeking a loyal servant who delivers what he says.
- Peter Deacon
Vendor,
Sorrento Beach Motel