Featured Agent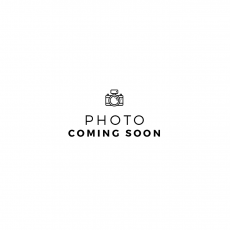 Glenn joined Resort Brokers in 2005. His region predominately covers the Sunshine Coast, however, he has been involved in sales of both management rights and freehold branded hotels throughout Australia. A fervent believer in the management rights model, Glenn's knowledge of the sector is highly regarded, leading to his involvement with the industry's peak body ARAMA on an advisory panel.
Glenn has sold many of the region's landmark management rights, many two or three times over. He focuses on boutique and high-end businesses and specialises in operations that have additional components such as restaurants, day spas, and conference facilities. There are few management rights brokers who understand this segment of the market, certainly not to the degree needed in such a specialist field.
In addition to the many sales awards Glenn has earned over the last decade, a major highlight was settling the sale of the Soul Surfers Paradise management rights to Mantra Group for what was then a record price. Other stand-out deals have included the $12.5 million sale of a 64-unit freehold hotel, now Sebel West Perth, to a Singaporean investor, and selling the 128-unit former Peppers Resort, which became Oceans Resort and Spa Hervey Bay, to Minor Hotels (Oaks).
Closer to home, Glenn has sold many of the Sunshine Coast's iconic properties – Maison and On the Beach in Hasting Street Noosa, Rumba Beach Resort at Caloundra, and The Rise Noosa, to same but a few.
Having sold over 200 management rights with a combined value exceeding quarter of a billion dollars, Glenn is ideally placed to obtain the best possible results for his loyal client base
'Big Band', as he's affectionately known by the Resort Brokers team, enjoys maintaining his large acreage home, spending time with his family, and travelling to new destinations around the globe. Although, as he says, "there doesn't seem to be much time for that these days!"

Agent's Listings
Agent Feedback
Glenn was always accessible by phone and returned calls promptly when he was not available. He always obtained answers to any questions that we had during all of the above processes.We would not hesitate to recommend Glenn to any potential client.
- V Galle and S Boughton OCEANS MOOLOOLABA
I've been in the Management Rights business for 15 years and have only used Resort Brokers for transactions. Almost a decade ago Glenn Millar successfully managed my sale of Oceans Mooloolaba. Five years ago I bought The Rise Noosa through Glenn and also sold it through him recently. As always Glenn has been totally professional, is well respected and knows the industry like few others. My Company also recently acquired Peppers Hervey Bay (now known as Oceans Resort & Spa Hervey Bay). This was a particularly complex transaction but, again, Glenn handled his part most effectively.
- Gary Rice
Chairman,
Oceans Resort & Spa, Hervey Bay
We herewith certify that we appointed Glenn as our agent to sell our management rights business at On the Beach Noosa as we found him to be professional when he approached us for the listing. Glen produced a buyer within one week, he achieved our asking price and kept in constant contact throughout the sale period. We would have no hesitation in dealing with Glenn in the future and would recommend him to any seller/buyer.
- Ann & John Bennett
Vendor,
On the Beach Noosa