Featured Agent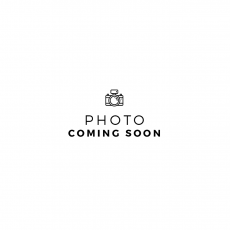 Jim has just completed 11 years with Resort Brokers Australia, having been appointed to head the Victorian Office back in 2003. Resort Brokers Victoria has grown to achieve significant brand presence and industry acceptance in Victoria and Tasmania during this time. Achievements have included achieving preferred broker status for a number of recognised brands including Quest Serviced Apartments and Choice Hotel Groups. Additionally, Resort Brokers is now regarded as the leading management rights broker in Victoria.
Jim's working life has included some 20 years as an accountant and company secretary in the manufacturing industry, followed by 10 years of business ownership in hotels and boutique brewing. In 1995, Jim commenced employment as a hospitality and accommodation business broker. Throughout this career, Jim has been involved in numerous substantial accommodation, hospitality and management rights transactions.
As a lifelong Victorian, Jim has always had a love of all things sport related, in particular Aussie Rules Football. As a VFL/AFL football umpire as a young man, Jim learnt the art of negotiation, 'man' management and conflict resolution, which has provided immeasurable benefits in his business broking career.
Jim's passion for life and positive attitude has enabled him to embrace our company culture and achieve outstansing results for his clients. 'Faster, better, more' is a motto that fits Jim down to the ground.
Agent's Listings
Agent Feedback
I had the pleasure of meeting and dealing with Jim Chapman at Resort Brokers nearly four years ago during the sale process of our first Quest business. Having being so pleased with the way Jim dealt with the first sale, I approached Jim to sell my next Quest business where again Jim delivered the sale with excellent results. I found Jim a true Gentleman and professional. Jim's communication was consistent and advise during the sale process was invaluable putting my mind at ease and delivering me a stress free sale. I would highly recommend Jim Chapman to sell your business and I will certainly approach Jim to sell my next business. Thanks Jim, good luck and keep up the great work that you do!
- Chris Brown
Vendor,
Quest Moorabbin
First person Jim Chapman brought through the door bought out motel. Without someone with Jim's knowledge of motels, I don't think it would have happened so quickly. Jim acted in a professional manner and was able to negotiate a realistic selling price for us. Jim was able to ensure there was an easy transition between us and the new owners.
- Barry & Karren Chappel
Previous Vendors,
Clifton Motel
I have known Jim Chapman for well over 10 years as we have been heavily involved in the tourism sector throughout the East Coast of Australia, however we had never actually had a business transaction take place simply because of one reason or another, so it was with great pleasure when we were finally able to team up together to sell our Quest Apartment business in Echuca. The sale was handled with the highest level of professionalism and just as importantly the sale process was very straight forward and streamlined, we were able to complete a sale that met with our expectations, not only in terms of the sale price but also with regard to the marketing and the sales process time frame that we had advised Jim we wanted.I would have no hesitation in recommending Jim Chapman if you are considering selling your business.
- David Broughton
Franchisee Owner,
Quest Echuca