Introducing...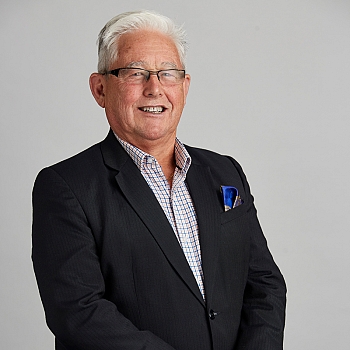 Jim Chapman
Quest Apartment Hotels and Victorian State Manager
Jim is one of ResortBrokers' longest serving and highest achieving senior brokers, having been appointed to head our Victorian office back in 2003. In the years that followed, he guided the growth of ResortBrokers' market share across Victoria and Tasmania.
He played a major role in ResortBrokers gaining 'preferred broker' status for a number of major accommodation brands, including Quest Apartment Hotels and Choice Hotels. And he was also instrumental in establishing ResortBrokers' reputation as the leading management rights broker in Victoria.
Jim's background includes some 20 years as an accountant and company secretary in manufacturing, followed by 10 years of business ownership in hotels and boutique brewing.
He has been active as a hospitality and accommodation business broker since 1995.
Now he leads a team of five brokers covering the southern states as well as being a prolific sales achiever responsible for many substantial accommodation, hospitality and management rights transactions.
As a lifelong Victorian resident, Jim has always had a love of all things sport-related. He credits his early roles as an AFL/VFL umpire as helping to shape the team management and conflict resolution skills that have proved so valuable in his business broking career.
Jim's passion for life and positive attitude has enabled him to embrace our company culture and achieve outstanding results for his clients. 'Faster, better, more' is a motto that fits Jim down to the ground.
Are we friends yet?
Follow me ...