Featured Agent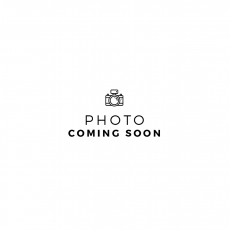 Lindsay Cooper, or "Coop" as his friends call him, has worked for Resort Brokers for 14 years now, covering the biggest area of all our brokers. If you imagine a big circle starting on the Sunshine Coast, going up to Hervey Bay, then west to Biloela & Emerald, and again further west down through Augathella, Quilpie and Charleville, Roma, Goondiwindi, Stanthorpe & Toowoomba and back again, you'll get an idea of Coop's area!
In fact, Coop travels around 50,000 km's a year, minimum – that's a total of 700,000 km's since he started with Resort Brokers. Now that's dedication!
Coop is one of the most down-to-earth, hardworking brokers there is, with plenty of testimonials to prove it. He isn't afraid to tell it like it is and loves to sit down and have a beer and a yarn at the end of the day.
From running a construction company, and owning a large motel/restaurant, through to creating the original Ettamogah Pub, Aussie World on the Sunshine Coast and also building a winery, Coop is a man who has seen and done it all.
Coop loves spending time with his family and friends and is well-known for exceptional cooking and entertaining skills.
Agent's Listings
Agent Feedback
Lindsay Cooper has just successfully completed the Sale of our Motel. This sale was successful thanks to the help and guidance Lindsay was able to give us and we have no hesitation in recommending Lindsay to any prospective sellers or buyers.
- John and Stella Pascoe
Vendor,
Roma Motel
The decision to appoint Resort Brokers and Lindsay Cooper as our Marketing Agent for Country Roads Motor Inn came naturally following his regular contact with us over the past 3 years. He visited us regularly, the only person in the industry to do so and offered advice when requested and showing utmost courtesy and empathy at all times. When listing, he took on board all our comments and came up with an agreed price and a successful marketing plan. We sold at a predetermined price within 30 days.
- Bob & Lesley Thompson
Vendor,
Country Roads Motor Inn
The service and advice given by your Senior Broker Lindsay Cooper was excellent. Coop achieved a sale in the agreed timeframe and within the targeted price range. Even more important to us was the follow up and support given during the entire process. Inevitably issues came up and Coop handled them in an extremely professional and efficient manner. He went the extra mile using his knowledge to help finalise the sale and achieve a settlement as close as possible to the projected date.
- Bob & Lesley Thompson
Vendor,
Country Roads Motor Inn